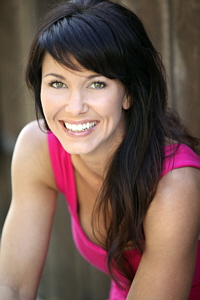 Amie Barsky grew up in a small town in Southern New Jersey. She considers herself a bit of a tomboy and doesn't mind "getting in the mud" which probably stems from spending her youth weekend ritual of riding dirt bikes, climbing trees, playing kick ball and going to Atco Raceway to watch the drag cars zoom down the strip. She spent most of her childhood competing at gymnastics meets throughout the tri-state area with dreams of an Olympic Gold. When circumstances took her off of the Olympic path she found a passion for movement through ballet. Tge National Ballet Company of New Jersey gave her the opportunity to build strength, discipline and technique and with this experience she decided to continue her education and training at the University of the Arts in Philadelphia. There she studied all avenues of dance and took an avid interest in the study of the human body through Kinesiology and Anatomy.
In her pursuit to her goals, dreams and warmer weather Amie made her move to Los Angeles, California. From gymnast to Professional Dancer, adding fitness to her repertoire was a logical and exciting step. Her fitness experience ranges from tailored one on one sessions, beach boot camp, circuit training, pilates, dance and gymnastics. Her goal is to create effective and fun ways that will allow her clients to achieve and sustain their fitness goals and over all health. Some would consider her personality of training to be "kick ass-tough as nails" but it all comes from the heart of passion and the desire to see her clients succeed.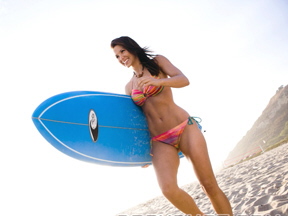 Amie is founder of the non-profit Maryvale Angels, in association with Maryvale, a residential facility licensed to serve 65 girls ages 6 through 17 who have been deeply wounded by abuse. Removed from their homes by the Department of Children and Family Services and the Probation Department Maryvale's goal is to stabilize their lives so that they can develop a sense of dignity and self-esteem. Along with her annual Christmas celebration Amie's personal goal is share with them the importance of fitness, nutrition and good health.


You can reach Amie via email at amie@alessifitness.com.

"The greatest pleasure in life is doing what people say you cannot do."
--Walter Bagehot